Master Customer Ecosystem
Master Customer Ecosystem Solution | IDEAZIA
Craft Unique Stories
Build Better Products & Experiences
Nurture Lasting Relationships
Craft Unique Stories
Intrigue customers and capture the market with captivating brand narratives.
• Brand Strategy, Design & Performance – Transform your brand into a powerful experiential tool for engaging customers and employees in meaningful new ways while maximizing brand performance over time.
• Content & Communication Strategy – Every brand has a story. Our strategic and creative approach will help you craft a compelling communication and content strategy to captivate and engage your target audience.
Build Better Products & Experiences
Design & build products, services & experiences that your customers will love.
• CX Strategy, Design & Performance – Experiential design thinking, behavioral science and performance tracking allow you to envision, build and measure differentiated customer and employee experiences for today and tomorrow.
• Product Design & Build – There's no need to choose between getting it built fast and getting it built right with our adaptive, human-centered approach to product design and delivery.
• Service Design – Use human-centered design and research to understand your customers and create delightful, differentiated services to keep them engaged.
• Customer Research & Insights – Create virtuous cycles of design and development, infused with customer feedback at every stage to ensure you're keeping the customer at the center of everything you do.
• Engage at the Edge – Explore new ways to engage customers with prototypes and proofs of concept that leverage the latest customer-driven insights and emerging UX technologies.
Nurture Lasting Relationships
Cultivate engagement through insightful content that speaks to customer needs.
• Marketing Strategy & Performance – Consumer expectations are changing by the minute—craft agile marketing strategies with ROI tracking to help you stay in step and keep your customers engaged and inspired.
• Real-Time Marketing Activation – Define and deliver real-time, omnichannel customer activation using actionable data insights and the most powerful intelligent technologies.
• Content & Asset Management – In a digital landscape where content is king, managing personalized multi-format content with high velocity at scale is crucial to success.
• Membership & Loyalty – In order to gain the trust of your customers and establish long-term membership and loyalty, you need to design programs that provide real value and stellar experiences.
Master Scalable Operations
Design and build customer-focused organizations, processes and platforms for the future.
• Empowered Sales – Supercharge your sales functions and efficiency with digital tools and data to help you transform into a customer-first company.
• Commerce Realized – Take your digital commerce platforms to the next level through end-to-end transformation including best-in-class design, cutting-edge technology and powerful processes and organization.
• Connected Marketing – Realize your brand's potential by transforming your marketing organization, processes and tools to scale impact, efficiency and agility.
• Augmented Services – Market-leading brands are powered by delightful and efficient customer services that leverage the latest technology and customer experience practices.
• Customer Platforms & Data Hub – Develop, operationalize and scale customer platforms and data hubs to create seamless, personalized conversations that keep your customers engaged across the entire lifecycle.
I want to Know More About Master Customer Ecosystem Solution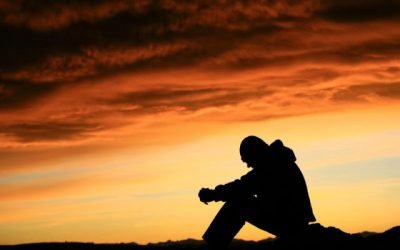 Life isn't fair – Get over it or get frustrated, it's your choice. It's true, and you still have to deal with it. Whining about it rarely levels the playing field, but learning to rise above it is the ultimate reward. The unfairness of life in this world is a harsh...
read more
We Are Happy To Help You.
Have any Query in your Mind. We are ready to help you in every possible way.