IDEAZIA is the actual marketing, creative and media agency that you're looking for. We unlock marketing and brand transformation.
With fragmented ecosystems, shrinking budgets, and an exploding number of channels, platforms and tools, customer experiences have become disconnected and frustrating. Yet our research and study shows experience is the key driver of sustainable growth. Businesses that activate their purpose through experience across their entire business are outperforming peers by more than 11%.
To harness this opportunity, it's time to change marketing.
Let's deep-dive into the current state of consumer attention and immerse your team in emerging areas of culture to gain an in-depth understanding of what it takes to drive relevance in today's landscape. You'll work alongside some of the most seasoned, progressive and consumer-obsessed strategists, creators and media platform specialists in the industry to unlock modern solutions to your biggest business challenges. Walk away with a volume of actionable ideas that can be put into market and a robust, strategic roadmap for how to build sustainable relevance for your brand across a broad spectrum of consumers.
We're about people. We put human beings at the forefront of everything we do, ensuring our ideas and plans are culturally rich and consumer-led. We approach strategy with practicality, humility and empathy. We believe that brands today can't rely on a single, generic message served to a mass audience, the most effective way to drive relevance and growth is by speaking specifically and differently to people based on who they are, by listening and understanding.
Curiosity unleashed. A truly consumer-centric storytelling engine. We lean on the power of all our creative ideas, both client and agency to find "right" based on consumer reactions vs guessing and having to be right with our opinions and subjectivity. The result? Powerful creative that works born from the consumer up. We are a modern mix of traditional Madison Avenue thinkers of yesterday and internet-centric storytellers of today who believe a single tweet or social media post can go all the way to a great commercial. So we pay equal respect to both.
Business outcomes, not potential reach. We're relentlessly focused on one thing: driving business results for brands. This means having a deep respect and intimate knowledge of channels where consumers are spending their time, and building modern planning, buying and analytics disciplines that drive consumers to act. While the industry has been built on reach and efficiency, we're upending the model, to understand attention, relevance and results.
Marketing & PR Service | IDEAZIA
Outsourced CMO
Customer Strategy & Marketing Services
Driving Marketing Performance
Unlock Marketing Efficiency
Full Service Digital Marketing
Campaign Development & Management
Communication Planning & Development
Content Strategy & Development
Performance Marketing
Social and Influencer Marketing
Public Relation
MICE Services
Media Planning and Buying
I want to Know More About Marketing & PR Service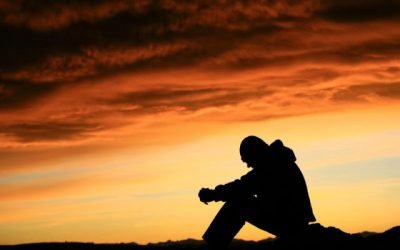 Life isn't fair – Get over it or get frustrated, it's your choice. It's true, and you still have to deal with it. Whining about it rarely levels the playing field, but learning to rise above it is the ultimate reward. The unfairness of life in this world is a harsh...
read more
We Are Happy To Help You.
Have any Query in your Mind. We are ready to help you in every possible way.