Building Future of Content Ecosystem!
The content ecosystem hasn't significantly changed in the last 30 years. Agencies have predominantly played their conventional roles and the emergence of freelancers is scattered and unorganised.
We are looking at disrupting the entire content creation ecosystem (conceptualization – designing/creation – distribution) at scale and create a stronger, qualitative, and more organized ecosystem for brands and content creators.
We are creating high-quality remote talent workforces across Content Writers, Graphic Designers, Video Makers, Content Strategists, Audio Artists, Various Media, Publishing and Distribution Platforms, and we eventually aim to cover each and every creative professional and platforms involved in the marketing and media domain.
Imagine us being able to build virtual marketing teams for any company globally, by providing them a product that solves content operations and gives the client the ability to strategize, create, distribute, publish and manage all their content projects at one place. At the same time, they have the ability to extend their team by being matched with high-quality creators from our talent marketplace for the different projects that they have.
It isn't long before content becomes so fundamental to individuals and brands alike, that there is a need for buying and selling content on-demand. We want to be that force of change!
iContent Solutions | IDEAZIA
Writing Services
o Blogs & Articles
o Website Content
o Product Descriptions
o Press Releases
o Copywriting
o Social Media Content
o eBook Writing
o Branded Content
o Testimonials & Reviews
o Various Script Writing
Design Services
o Poster Design
o eMailer Design
o Infographics
o GIFs
o Website & App Banners
o Hoardings Design
o Blog Images
o Logo Designs
o Presentations
o Other Marketing Collateral Design
o Print Designs
o Ads Design Services
o Video Production
o Various Video Edition
o Whitepaper Design Services
Distribution Services
o Media Planning & Buying
o Publish on Various Social Media Platforms
o Publish on Google Network Platforms / Websites
o Publish on Influencers' Channels & Platforms
o Publish on Other Local / National / International Media Platforms
o Publish on Bloggers Network Platforms
o Explore Other Creative Distribution Options
I want to Know More About iContent Solution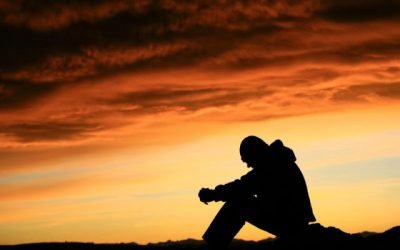 Life isn't fair – Get over it or get frustrated, it's your choice. It's true, and you still have to deal with it. Whining about it rarely levels the playing field, but learning to rise above it is the ultimate reward. The unfairness of life in this world is a harsh...
read more
We Are Happy To Help You.
Have any Query in your Mind. We are ready to help you in every possible way.