The capabilities that companies need most have evolved, but methods of building those skills have not. Our survey finds that the most effective companies focus on sustaining skills and linking learning to business performance.
IDEAZIA Academy helps organizations equip their people with the needed skills to achieve and sustain transformational impact.
As business pressures only increase, organizations need to help develop workers' human capabilities—curiosity, imagination, creativity, empathy, courage and much more—and encourage their application across all levels and departments.
IDEAZIA Academy goes beyond technical and functional skills, and focuses on the business capabilities a company needs to thrive.
For most companies developing the capability of people, must be a top priority. In our experience the most effective companies focus on continuously developing the right capabilities and skills and ensuring that that knowledge is transferred across the organisation. They operate an approach to learning that is directly linked to business targets and objectives.
We are not "a bunch of courses, or a place to go." We are an academy to learn. An academy to share. An academy for experts to contribute. And an academy to advance the state of knowledge. In other words, it's not an L&D program, it's a corporate investment – and it needs ownership and governance by business leaders.
Unlike a university, which is focused on advancing the state of knowledge, an IDEAZIA Academy is focused on building real business capabilities, yet doing it in a scalable, open, and ever-improving way. Just like the defence academy always comes up new ways to protect and serve, so our capable team always focuses on finding new solutions, technologies, and practices for your company.
In today's disruptive world, the right type of Capability Academies will bring your company together. They give your employees inspiration and drive; they bring subject matter experts out of their offices to share and invent; and they give you a way to drive deep enduring skills you need to stay ahead, innovate, and grow, and guess what, IDEAZIA Academy is the perfect choice for that.
Do you need an academy for everything? Absolutely not. You need to focus on the key capabilities that make your company outperform. You get to decide. Then let the other topics stay tactical, and offer an off-the-shelf library to meet people's needs.
Capability Development Service | IDEAZIA
Capability Mapping
Delivering Customized Capability Building Programs
Starting and Managing Capability Building Centre at Your Company Premise
Executive Coaching
Mentoring Leaders
Leadership Development
Execution Capability
Organisational Effectiveness
I want to Know More About Capability Development Service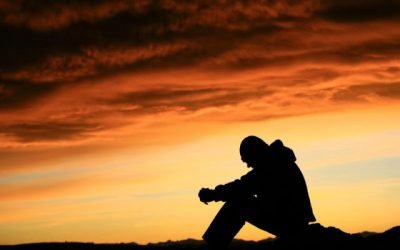 Life isn't fair – Get over it or get frustrated, it's your choice. It's true, and you still have to deal with it. Whining about it rarely levels the playing field, but learning to rise above it is the ultimate reward. The unfairness of life in this world is a harsh...
read more
We Are Happy To Help You.
Have any Query in your Mind. We are ready to help you in every possible way.